You have just started your business or maybe you have already an existing and prosperous one, and suddenly you need to make it more innovative and up-to-date. You will obviously look for improvement with the help of IT services. You will try to find a way into the world of the Internet: create a website, mobile applications, or maybe you will decide to develop an internal software for your employees and their work management. The idea sounds so sweet and you already feel the success coming. The next thought is "Who will do it?" You've heard that IT companies are in control of the Internet world. But which one to choose? Who will completely understand what is useful for your business? Whose price will be reasonable? Who has the relevant experience? Who will become your partner?
Thanks again to the Internet, we have various resources where you can choose the IT company which will suit your requirements the best. One of them is Clutch. It provides the information about various software services and about those who provide them. It is an excellent resource for those who need to find a trusted company as it provides the feedback from previous clients.
Clutch was specially designed for B2B research. Since 2012 Clutch actively expands their database and helps both service providers and client-companies around the world find each other and establish collaboration. Currently, they have reviews for more than 500 companies in more than 50 markets. No matter if your business is only a fresh new start-up, a mid-market or a large enterprise, here you will be able to find a reliable partner based on ratings, feedback, a company's profile. No one can suggest a better decision to make that an independent source.
Clutch's information is focused on a company's qualification, spectrum of services provided, experience, reputation, marketing presence, and, as already mentioned, feedback from clients. These criteria help to form and objective opinion and be sure about your choice. Moreover, Clutch presents top companies lists in order to help you to find the best candidate.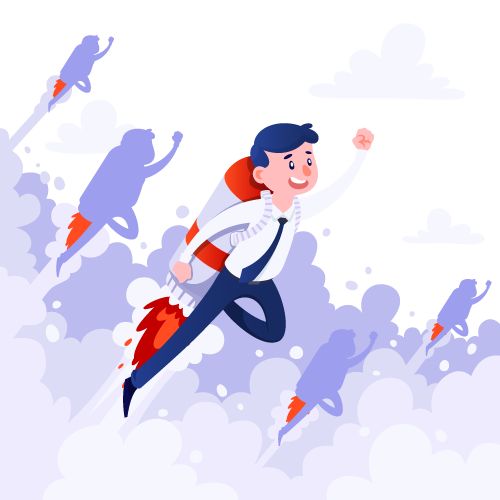 Our company is lucky to be in those lists, particularly in Top IT Outsourcing Companies in Ukraine and Top Managed IT Services. YourServerAdmin team is proud of its work and continues to work even harder to improve its result.
Ukraine now is one of leading countries in IT software development among those who offer quality services for reasonable pricing and it is well-known for its top-notch software engineers. Being in Top 3 Outsourcing Companies in Ukraine is a great honour to us. However, a greater honour for us to be in Top 20 IT companies worldwide. And we strive to keep up to these results. We improve our skills and expand our knowledge.
We provide services not only for system administration, but we are willing to help you push your server management to the limits and we are happy to offer you the help of our DevOps engineers and provide you such solutions as:
We do not just provide software management, we change the world while making your software run faster than it ever could be. We are at the front of progress and we try to foster this progress and bring your ideas to reality. Every project for us is an opportunity to improve the software world with system administration and advanced cloud solutions.
We are mastering ways to improve the development and release of our products. We focus on our goals and DevOps comes to help when we need to perform faster, safer, cleaner and, as a result, we achieve better results and get more satisfied clients.
It should be noted, that is so pleasant when your work is appreciated. And even more pleasant, when your work shows its result. We hold ourselves out as a customer-oriented company and our principles are simple: enrich your experience, share it and do your job with passion. These principles led us to Top Lists on Clutch. We are very grateful to our client who let us share our expertise with them and also let us succeed. Hopefully, we will bring even more value to our products together in a near future.
Related posts