E-commerce, taxi ordering, on-demand services, fitness, social media apps are an essential part of our comfortable life. It saves us a lot of time and makes our everyday routine less stressful. In just a few clicks anyone can buy tickets for a flight, order a present for a friend, rent a flat or take an online educational course. For the owners of this apps, besides practical benefits in business dealing, it brings a lot of money: websites make your business more flourishing.
Try to call to mind how easy was ordering clothes, gadgets, or food online instead of spending time in shops and markets. This is what you also can offer your customers: more comfort while wasting less time.
Even now, when everyone shops on the Internet, some firms do not realize that they are better to do the same – offer their business to the online community. Conversely, they hunt customers giving flyers out on the streets, buying big board ads, investing money in TV commercials. This approach is still effective, but does not bring the same effect anymore: more and more customers become skeptics about that.
The Internet allows to find the right source for shopping and win the customers' trust even if your company is not a huge brand. Moreover, it is much easier to reach your audience over the web, receive feedback from it, analyze the activity and demand.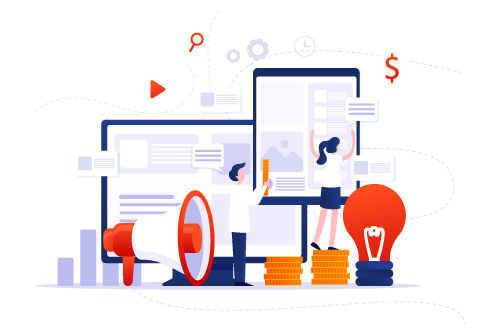 However, a user-winning app requires a lot of work. The app must be unique and have its own style, credibility. The design must be recognizable, and the app's code must be clean to work smoothly. Functionalities are better to work on the fly. Long and boring page loading get users tired and make them lose their interest. To prevent that you need to apply significant efforts. If you are new to this area, you'd better to equip with a professional help to explain you everything in the process. Application development requires analysis of many factors before designing and coding. Also, new terminology such as Agile, DevOps, SEO will come up as well as many unforeseen surprises.
If you think that this is rather expensive and long-run practice, you are right. Yet in compensation, your efforts will pay off,  if everything is done up to your requirements and with quality in mind.
Once you go online, you open whole new opportunities to build a solid business. This is because the website will exert a positive impact on every part of your business: sales, marketing, statistics, competitors.
Boosted Sales
Today the Internet allows us to make purchases or order services as quickly as never before. More and more customers use mobile and web applications to do so. With a website you offer purchases almost at hand, with the maximum ease, in minimum time. It has become possible to drop into shops in other cities or even countries: just do it online. It enlarges the customer audience. Hence, if your shops are located in 3-5 cities in the country, physically sales can be done only in these cities, but with the website you can offer your goods and services even worldwide. On top of that, full online catalogs, feedbacks, wishlists encourage customers to shop. The consumer society will do all the work for you, if you equip them.
Effective marketing
Providing customers with a good and convenient service will be already a winning marketing campaign. However, there are also a lot of measures that can improve your positions on the market. They are less obtrusive and primitive, but smart and effective instead.
SEO makes your website visible and brings the credibility to it. Optimization has a long-lasting effect, increase an organic traffic, making your business stand out, enhancing your positions market. An SEO specialist studies the niche and then optimizes the website's structure and content to maximize its relevance to the search requests. In such way, the site can be promoted to an industry leader.
One of the aspects of SEO is content marketing. You should write absorbing and useful articles for your website adding keywords and phrases searched by people who are looking for products and services you offer. If you create an original content, you increase the chances to get a higher ranking and attract more customers.
You can also put to good use online ads. Online advertising is targeted to a specific user based on the keywords of the page the user is visiting. With contextual ads you get fast top ranking and the opportunity to attract users to the site quickly. It is the best way for quick promotions online in a specific niche market.
Improved customer experience
You put all the information needed for the customer on the website so she/he could find all they need. Not only you allow your customers to shop from phones laying on the couch, you also provide them with the contact information, feedback section, FAQ, wishlist, which is not less important.
It is much easier to monitor the customer behavior on the website than in physical shops. You can see on the screen what is or isn't in demand, what is a bestseller, etc. This is how you can offer promotions or coupons and increase traffic to your website.
You can also offer alerts for new deals, offer similar products, allows your customers to subscribe to news or events.
Another excellent feature which will certainly please your target audience is payment gateways. Paying with credit cards is the easiest method of money transactions.
If your business deals with the products can also offer delivery. Save money on shop rent, spend that money for delivery. This makes your business more convenient for users. Improved customer experience in its turn guarantees increased sales.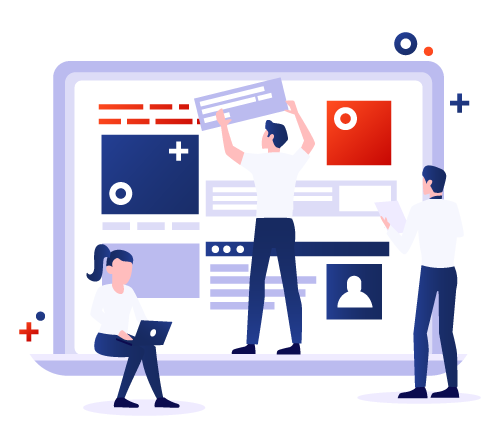 Direct feedback and statistics
Collecting and tracking online data is fundamental practice for online service. For instance, Google Analytics will help you to find all the aspects of the user behavior and patterns. It provides you with such information as destinations of your visitors on the website, duration of sessions, the number of pages a user has viewed, customers' actions, location, and interests. Also, you can identify your worst performing pages and top content.
You can inspect sales and measure the ROI based on the data. Google Analytics or similar services help you identify and resolve major problems, adjust your offer to the demand and improve your service on the whole.
Strengthen your position among the competitors
All aforementioned subparagraphs call to one another. They are essential for websites, interconnected, and make the virtual business effective. Monitor your business and customers and bring your service on top among competitors.  Development of web app will certainly assure so many advantages to your business. Apps are the best way to keep your customers engaged with your product.
To develop a web application up to your requirements and vision, to promote your business, you can hire a company or a freelance developer. You need simply choose the option best suited for you and do it. Stay innovative!
Related posts