During the process of development your application, you start to wonder where all the information from it will be stored. Where will be gathered all the messages, photos, videos, and all other content? You ask Google about it and Google replies that this is the work of data centers. And after it, you try to choose the best data center and a server provider for your specific project. You spend so much time looking for the right answer, read a lot of articles about each one. But it is still difficult to choose the one you need.
And we often hear these questions from our client:
Where all the information from my app will be hosted?
What is a data center and a server provider?
Which one data center should I choose for my app?
We are always open to explain everything to you. Moreover, we decided to prepare the article about top 10 the most popular and the most reliable data centers. We hope that this article will clear up all your questions and will give you a more plain information about what your app needs.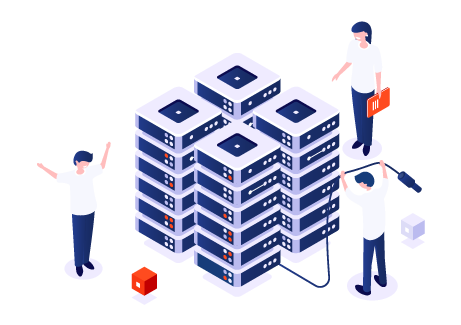 First of all, let's clarify what is a data center. A data center is a facility that stores a company's IT operations and equipment, manages it and classify its data. If you decided to create an application, especially if it complex (like an eCommerce store or a social network with a rather big number of users) you have to deal with huge databases. A data center provides servers to help you to host the app's data. However, a data center has it its disposition various IT equipment, including not only servers, but also storage subsystems, networking switches, routers and firewalls, as well as the cabling and physical racks used to organize and interconnect the IT equipment.
Storing all of this equipment in a single place has its advantages, more specifically when you understand that computers require huge amount of electricity, as well as protection from theft and the accidental or intentional manipulation of hardware. So when you rely on a data center's services you usually get a troubleproof server provider and a solid partner for your business.
Which one to choose then? Have a look on the list below.
Amazon Web Services
AWS is certainly one of the major and the most popular server providers. With Amazon it is easy to get everything you need from cloud computing, basically Compute with Amazon EC2, Storage with Amazon S3, database with Amazon RDS.
AWS offer an IaaS and PaaS components, has a built-in firewall, in whole Amazon keeps up the best standards in cloud computing and while choosing it you also choose:
High-availability
Distributed infrastructure
On-demand infrastructure for scaling applications or tasks
Resource planning convenience and cost savings
Microsoft Azure
Azure as well offers Infrastructure as a code, Database as a service, and Platform as a code solutions. It will secure these services using a combination Azure Active Directory, Active Directory Federation Services, Multi-Factor Auth, and a sophisticated Role Based Access control model. Moreover,  in-depth monitoring and alerting on infrastructure performance metrics and logs becomes more easier with Azure as it provides services and integrations for it.
RackSpace
Rackspace is much smaller than both AWS and Azure, but it still is one of the top server providers. It offers such basic services as cloud servers, cloud tools, and cloud sites, and Rackspace is preferred for its stability and a great customer-oriented service and it is suitable for mid-sized projects.
OVH
OVH provides, first of all, dedicated servers and it is a best choice for both large enterprises and small and medium businesses. The dedicated clouds can provide much bigger servers and at the same time the high-end specs are significantly cheaper. OVH is a cost-effective solution as it provides a wide spectrum of services for a reasonable price. Here is a basic list of OVH services:
The company's servers are also fast in both server response and in page loads. Furthermore, their services remain very reliable, and this is why it is so preferred by their customers. If you need any help in working with OVH, its customer support can provide a real-time guidance 24/7.
If you want to use dedicated servers, OVH's ones are well-established enough, provides security and reliability for an affordable price.
Softlayer
IBM Softlayer is very similar to services mentioned above, it also provides servers, storage, networking, security. With Softlayer you  get complete freedom and control over your infrastructure. You choose exactly how you want it set up (setup time with Softlayer is quick) and how you want it to operate. You can choose where your servers are stored geographically. There are select monitoring and security services available for free with Softlayer.
InterServer
InterServer offers basic stack of services you may need for your project including Web and Reseller hosting, VPS & Cloud, Quick & Dedicated servers, Colocation. Customers choose it for its reasonable and affordable pricing. InterServer in one among the cheapest WordPress hosts. Besides, websites hosted on InterServer are extremely fast. The service is proved to be reliable and customer support is always there if you need it.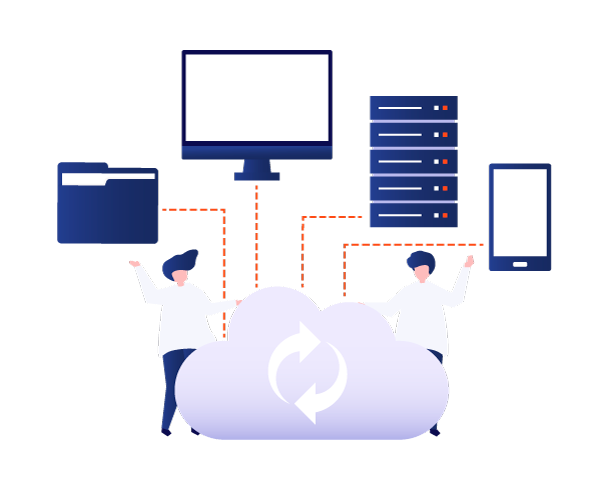 DigitalOcean
DigitalOcean is young but fastly growing server provider. Just like others it provides IaaS and PaaS. Its capabilities are still not scalable, but it has everything that can be needed for small companies. DigitalOcean has great API and there are many third-party DevOps products out there that help with automation tasks. And it continues to improve every day.
1and1
1and1 is a well-known web host that deals with a wide range of products & services. They offer domain names, hosting packages, website security, including email solutions. Moreover, they help in the website creation with 24/7 technical support. Also, 1and1 offers maximum resources that will help in business creation and keep of web presence. Its services are more suitable for private users as well as small and medium-sized organizations.
SingleHop
SingleHop's multiple packages are similar to its rivals' ones, but it mostly appreciated for  ensuring security measures, redundant electrical systems, and the industry-leading technologies for maintaining optimal operating environmental control. Moreover, SingleHop hosting services are built on solid hardware, which and designed to withstand the toughest of customers' workloads, so it makes sure the powerful performance. SingleHop is open 24×7 to offer tech supports to dedicated server, cloud hosting and managed hosting customers.
InMotion
InMotion is an affordable, high-performance web hosting company that is widely recommended for small businesses and start-ups. Their services stated to be one of the fastest – with faster page load speeds than the average web hosting service. They offer high performance web hosting with exceptional customer support.
We hope this article is very helpful for you and it gives you a plain idea of server providers which may be suitable for your project. The only thing that you should do while choosing the right one is to evaluate all the pros and cons considering your business needs.
Related posts