SunChat Landing Page
design and development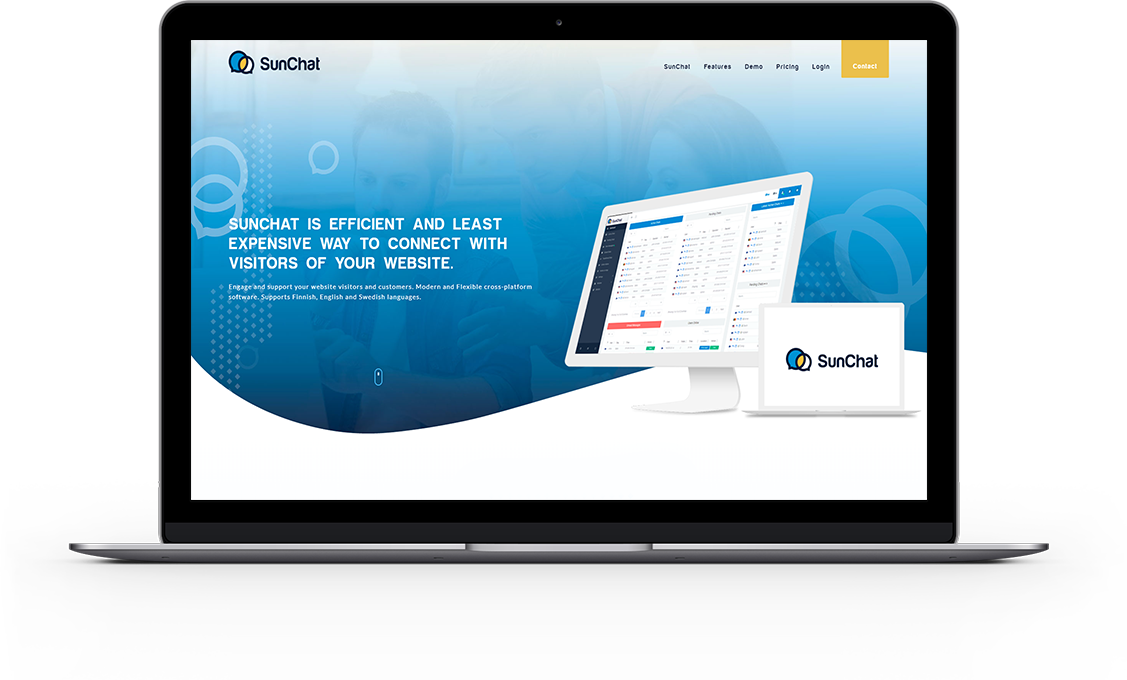 About Project
We were asked to create a landing page for a software product. Taking into account that product`s target audience is business, we developed 5 design principles, which we relied on.
01
The less is the more
Understanding that the target audience of the product is not going to spend a lot of time for searching and reading the content of the page, we threw out everything superfluous.
Only core description, key features and the call to the action.
02
The free space is the content
Too much text and design elements are not attractive. Our designer uses free space to emphasize the key points, which looks neat and focuses attention on the main things.
03
The order is the freedom
In our company, we believe, that the freedom should not be chaos, but a possibility to use time efficiently. That is why we arrange the information in logical and intuitive order to ensure that visitors easily can find the required information.
04
B2B is B2C
Our research show, that even in the case of business target audience, we still deal with people, who use not only their rational mind but also emotional feelings. Our designer uses such colours and fonts, which evoke the sense of smartness and reliability.
05
The design is the conversion
The designed landing page has not only made the company`s "face" to look fancy. The fresh design, concentration on the main aspects of the information and on the call to action has led to the increasing of the conversion.