Server management company
Yourserveradmin is an enterprise-level server management company with proven expertise on a diversified array of server administration activities including, but not limited to, web hosting support, help desk management, IT infrastructure outsourcing and system integration services.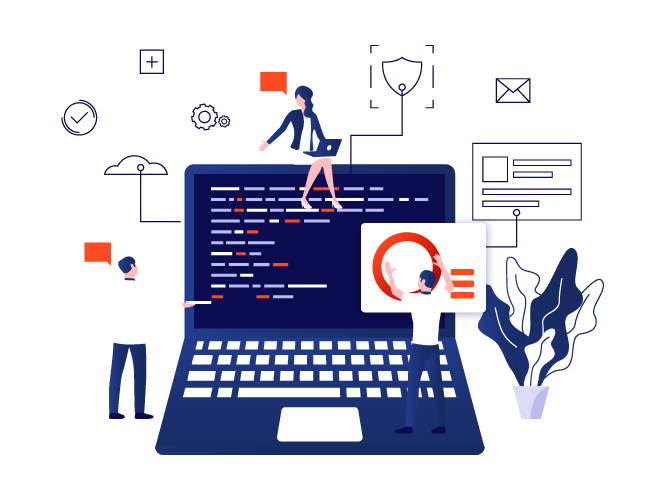 What is Server management company?
Server management and technical support services for Linux and Windows based servers.
Whether you are a shared hosting provider, a VPS owner, a dedicated server owner, a datacenter, a startup or a software development company, you will benefit from the knowledge and experience of our professional team.
Our mission is to let you forget about all your server related problems – outsource these tasks to experts, free yourself up, focus on your core business and pour your energies into the most important parts of your life.
What is technical support and customer support?
Technical support (tech support) refers to a range services companies provide to their customers for software products. Server management company usually provide users with help in solving some common problems rather.

Benefits of server management services
We are not a flash-in-the-pan company. We have been managing servers since 2000 and have a wealth of experience. Tomorrow, we will be here for you and we plan to still be here years from now. With hundreds of servers we have seen in our years we know how to get things right.
02.
Within 30 min response
We guarantee a response time to your technical request within 30 minutes maximum. However, in practice you get an answer from us within 10 minutes. There are three ways to get in touch with us: e-mail, live chat, help desk.
Our customers trust us with their most important – digital information. We protect your data to the best of our ability. We're careful about the professionals we hire and how they're trained. We also make continual investments to secure our facilities.
04.
Top-notch 24/7/365 support
In our company technical support really works 24 hours a day, 7 days a week, 365 days a year to ensure multiple time zone coverage. Our technicians know their stuff, when you contact our tech team, you'll always get someone competent who can help you immediately. We do our best to answer all of your questions in a professional and timely manner and handle your request at a minimum possible time.
05.
Flexibility of custom server solutions
We are committed to building trusted relationships with our clients and customers, grounded by respect and understanding. We know that being flexible is very important. That's why we offer a wide range of solutions, which you can choose, helping you achieve your business goals. We're always here to take the stress out of the server management process. You can be as involved as you want, and you are always in control.
We always try to keep up to date, taking into consideration all IT industry development factors, new technologies and solutions. We believe that IT engineering is a continuous process of learning and improvement from past experience and up to upcoming challenges. Our engineers use the latest advanced technologies and continuously master the existing skills to give you the best experience possible.
Outsourced server management
Our highly experienced team provides outsourcing server management services with a lot of advantages for keeping your system running smoothly, excluding risks, and saving your business money.
Have a business idea? Connect with us and let's discuss it!