Let's face it: remote teams are coming into a style. You may have hundreds of reasons to have all your employees within sight, but you may also need to loosen your control. We understand your worries and your doubts, but come on, there is no reason to mistrust the already working and proved way of cooperation.
Remote teams are brought together to work jointly on the project with the client on distance. You explain your idea to the representative of the team (usually, a project manager) and he or she transfers the information to the team: people with differing areas of expertise (developers, designers, QA engineers, DevOps engineers, and whomever you need work along in the same location). In their terms, team members report functionally to their management. So you do not need to dive into the technical details of your project, but listen to the project manager, who explains you everything in plain language.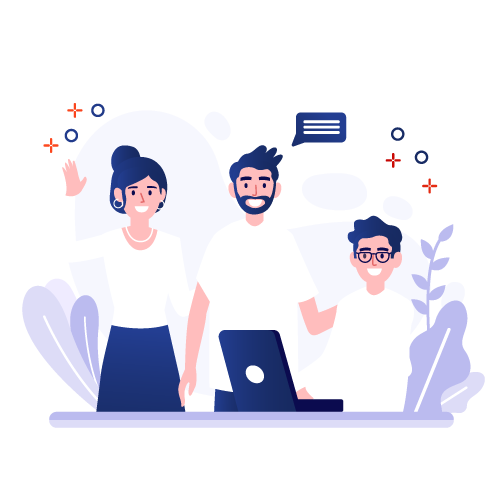 When technology is evolving as fast as nowadays, we should take advantage of the benefits that it brings to us. Sure thing personal interaction with all your co-workers is necessary: you build trust, improve the communication among all of you, have time for team-building. However, when hiring a remote team is no more a pig in a poke: thanks to various tools we can work with other people who are miles away and still build personal relationships. We can chat in Slack, have video conferences in Google Hangouts, share work materials in Dropbox or Google Drive, share the code in Github and designs in InVision, plan the project in Jira or Trello. So, everything done in one location can be shared anywhere in the world in a few seconds, while all team members stay updated on any change or any new idea in the project.
Reasons to Trust Remote Teams
You may need a new team either for existing online business to perform the specific part of the project or to develop the application from scratch. Both of these cases are perfect to invest in people abroad, and there are many reasons for that. 
A Whole New Level of Collaboration
Many consider a remote team as peoples from different locations who work on the same app. However, in this case, we talk about the satellite office. That means that all your teammates are located in the same office, have the same working hours and can closely cooperate with each other. So if you are afraid that your employees will lose their productivity because of working remotely, it's not the case.
Most satellite offices comprise smaller divisions of different aspects of the company such as human resources, marketing, accounting, sales, development, DevOps, design, and others. You don't need to control everyone and everything, the manager does it for you and provides you with a report. However, you can always speak to team members if you need to discuss a specific question, have regular stand-ups, and weekly or monthly reports, you should address these terms upfront. For a fact, networking brings you a lot of organizational benefits. You are going to schedule everything and avoid spontaneous meetings and unplanned issues, that saves your energy for actual work.
Well-aimed Focus and Increased Productivity
When you try to gather your team, you have to interview each person, prepare the workplace for new workers, consider arrangements for their employment benefits, and so on. While working with a remote team, you don't have to stuck your head with anything else but the business project. The satellite office's management takes care of organizational aspects, while you focus on business goals. The same with the team members: if you work with freelancers, they also need to manage their work, finances, taxes, workplace, meeting rooms, equipment, Internet or Wi-Fi connectivity. However, if your team works within the satellite office, they don't have to worry about any of that.
As a result, your workers and colleagues become more productive. They put all their efforts into creating ideas and brainstorming. Productivity levels will inevitably rise because employees will be working in environments where they feel the most comfortable. When people enjoy the work with no regards to anything but the work itself, it's reflected in their success.
One of the significant benefits of satellite or virtual offices is that they provide you with the opportunity to hire and engage more international talents. People who share your idea and vision can live far away from you, but nowadays you can efficiently collaborate with them. Another fantastic point here is that sometimes you can hire employees for less price than in your native country. The even better situation you get when you engage the team from the target location of your business as they can easily relate to customer experiences and, therefore, offer more clear solutions to any concerns that may come up.
Loyalty To Your Vision and Values
Today in the era of advanced technology, we have seen so many online products that it is difficult to surprise us. Only those people who come up with the unique idea know how to keep their future product inimitable. The project heavily depends on a specific vision, which assures the uniqueness and profitability of your brand. That's why it is necessary that your team believe in your idea.
With a remote team, you can have as many meetings to explain your concept as you need – in this way you're sure that everything is up to you. You are the one who hires a team, who give the guidance and supervise the ideas, visions, values. You are a creative director, and the team trusts your concept, that is also beneficial for establishing trusting relationships.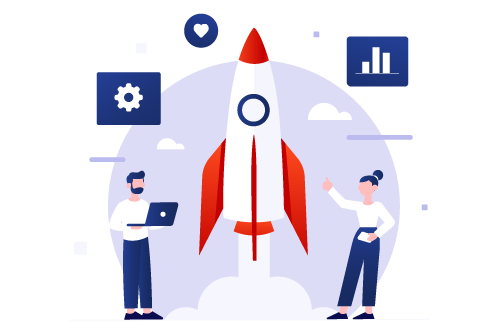 Tips On Collaboration With A Remote Team
To get what you exactly want, you have to explain it in details. If you are not sure about one or another functionality, brainstorm with your team, so that you can understand its implementation. Think through all your business goals, feature and explain them to your colleagues or even better provide a detailed specification document.  
02.
Stick Up To Unified Workflow
The project is usually broken down into several milestones, and they can comprise multiple tasks on design, development, testing, DevOps, system administration, and others. It's just impossible to keep that all in mind, but it's essential to maintain consistency. There are many software products for tracking the development process within Agile project development principles (Jira, Trello, Asana).
Communication is essential for any project, but for remote one it is vital. Decide on specific hours when you all should be available and try to stick up to your agreement. In that way, you not only ensure a productive interaction but also promote team building. Thanks to the advanced technology, we have an excellent choice of messengers and video conference applications to connect whenever we need it.
You pay for the services you get, that's true. However, you also are interested in the quality of the results. Your team members have experience in project development, and that's why can predict the potential opportunities, issued, and profitable solutions. Trust them and cooperate with them. If you don't follow this strategy, your team will lack motivation.
It may seem challenging to arrange the work with remote teams. Without face-to-face interactions, you'll have to contend with issues regarding collaboration, communication and the individual productivity of members. The good news is, there's no shortage of strategies and tools out there that can help you overcome the distance barrier when it comes to working with a virtual team. Businesses can reap tremendous benefits from investing in remote teams. Hiring a remote team could help to save money or have access to employees who possess specialized skills with no loss of productivity and personal communication. There is no reason to have doubts about this cooperation model.
Related posts