Havwoods Virtual Swatch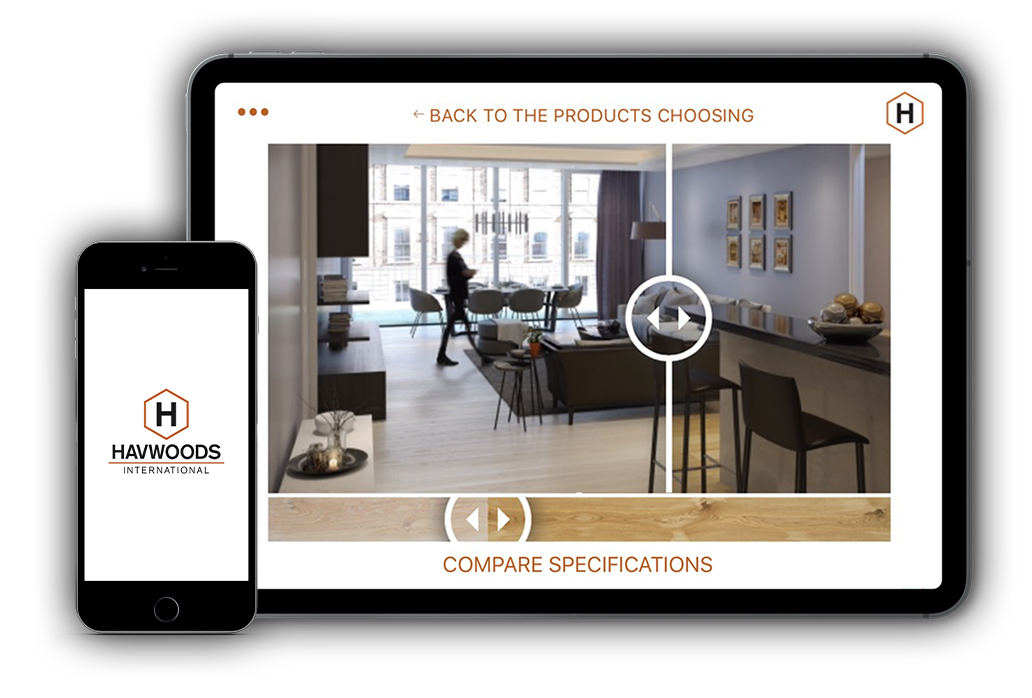 About project
Client:  The Company is a world-known flooring material manufacturer
Experience
40 years company
Challenge
The general purpose was to increase the volume of online purchases by providing comprehensive information and excellent user experience for customers.
Solution
We developed a proof of concept of a mobile application which serves as the catalog of wood floorings and gives a possibility for a customer to find the necessary flooring by using filters and the comparison feature.
The high point is the ability to spin around a 3D model of a chosen product and see how it looks within a room, so as for a customer to reach the experience of owning the product and becomes inspired to buy it.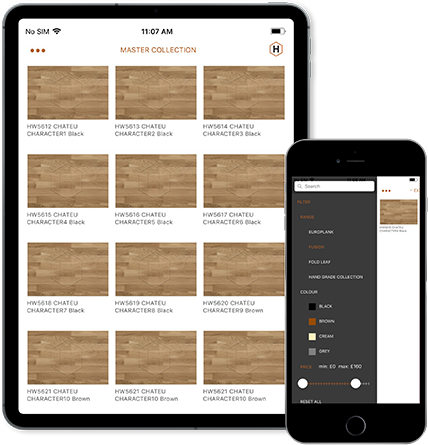 Simple Navigation
the home page of the app is a list of products thumbnails;
an alternative navigation way is to use the filtering and searching by a product name, category, colour and price range.
The Products 3D Spinner
After clicking on a product thumbnail, a user enters a 3D Viewer where it is easy to spin the model around, zoom it in and out to see all the advantages of the product of interest.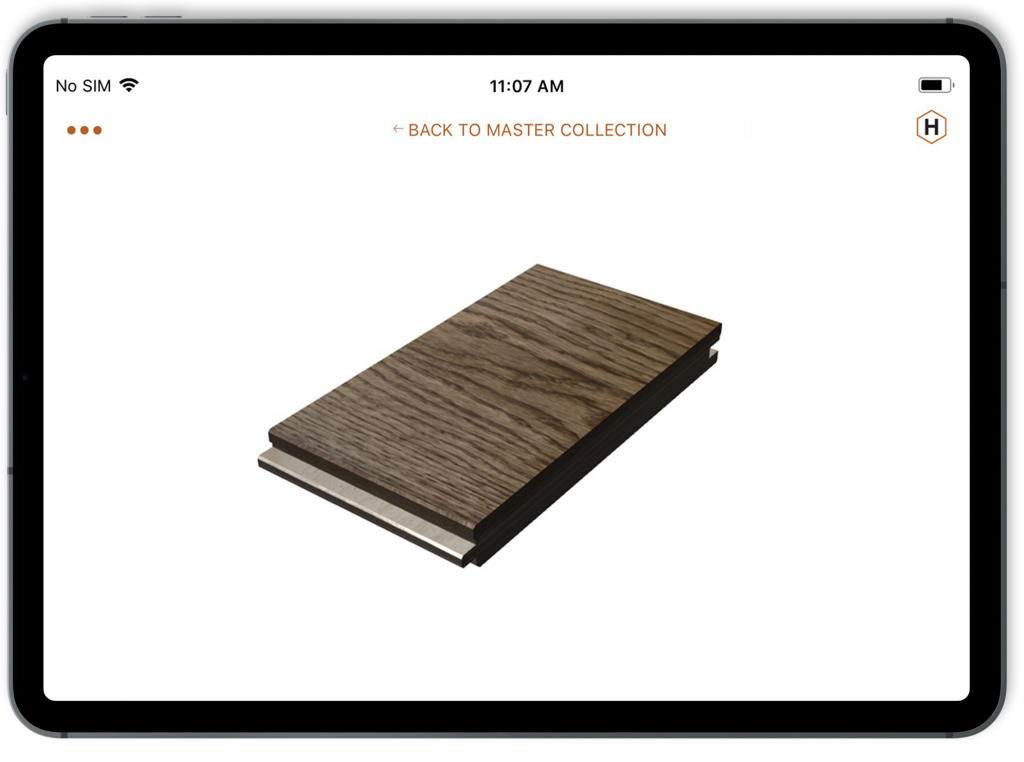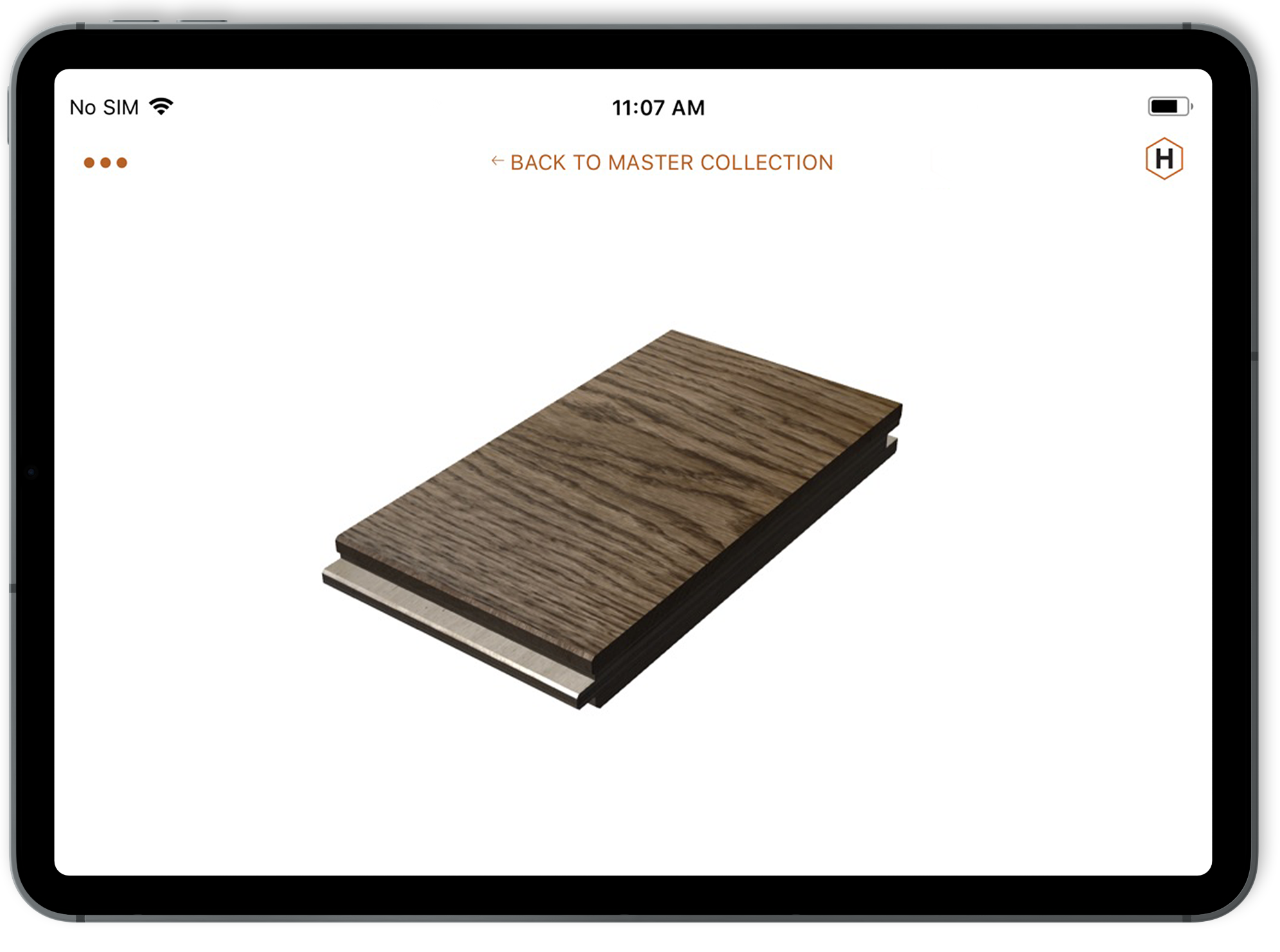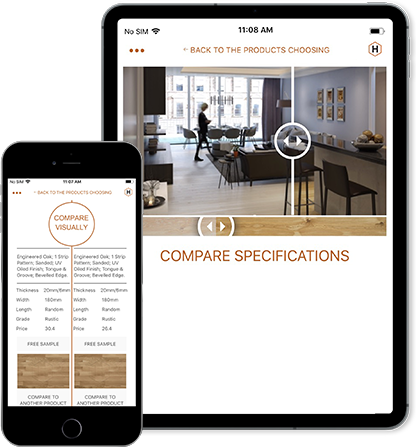 The Products Comparison Mode
If a user faces a choice between two products, it is possible to open a comparison mode. It allows weighing both specs and the appearance of the wood flooring.
Result
1
Simplified choice of products
The application enables customers to get an easy access to the full range of app product, their detailed description, a view from different sides and within different locations.
2
Accessibility for different mobile devices
Havwoods Virtual Swatch is a hybrid application built on Ionic 2 which can be easily installed on both iOS (iPhone and iPad) and Android (Smartphone and Tablet).
3
Managing the range of products
Havwoods Virtual Swatch lets Havwoods' personnel customize the catalog of the products, and the provided changes are delivered to all the users, so they are always aware of the actual product offerings.