Today any business heavily relies on IT services as they help you to store all your digital data and keep it safe. Your main concern may be that someday the server your data is stored on may crash and you may lose everything you worked on for a long time. But it is never a concern for IT specialists who ensure the safety of your information. They do backups to have the ability to get back to the previous version of data or the systems that manage that data. And even if you have a very large amount of data, you should not be worried in case you're having a critical incident. Nowadays, Disaster Recovery provides full protection of your servers.
What Exactly Backup Is For?
No one will deny the importance of backups. This is a process of creating copies of the original data and files in order to have the ability to restore them in case they are lost, deleted or damaged. This happens in the following way: all your data is copied to another location, so it can be restored. Companies, who work with valuable data can create backups as often as needed (daily, weekly, monthly, or even hourly), the more valuable data is the more often backups are created, since data can be changed or a new data can be added even every minute.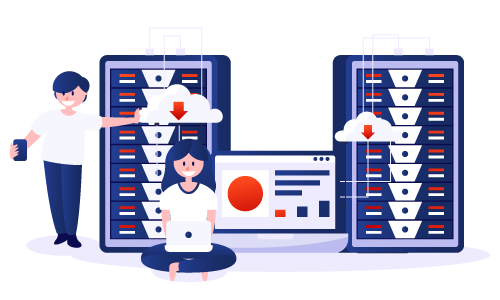 Why Disaster Recovery Backup Matters?
Disaster Recovery is not interchangeable with backup. It comprises a whole set of phases, the execution of which ensures a secure data transfer to another location, from one server to another, or from one datacenter to another, in order to keep it safe. With DR it is easier to achieve the flexibility as it replicates the whole infrastructure, that means everything including data, systems, networks, applications, etc. can be transferred to another environment, and make it available if your primary environment isn't available anymore. 
Without it the work of your entire organization or company can stop and be frozen for days. But when you assure the working environment, you can continue run processes.
Here are some phases that will be needed for DR:
Backup your data according to your strategy;
Connect the right recovery systems to the properly backed up data;
Create a programmatic approach to recovery, which means finding the right people, who specialize in working with all the tools needed, regulate all the processes as they should work and make it all work as a system.
Do Backup and DR Actually Differ?
The basic situations for backup and DR are similar. However, some differences identify why DR sometimes is needed more than a simple backup. In case your data is lost or deleted, but your computing environment is still fine, with backup your data can be brought back and loaded to your systems, and in this way you get your IT service back to work.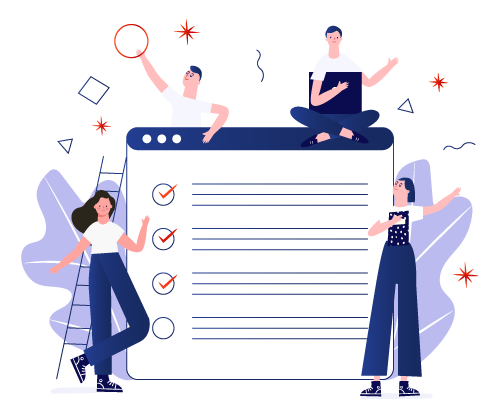 The thing is that sometimes your IT environment can be shutdown. How  can you work then with your data when there is no place to bring this data to? Disaster Recovery makes your environment available on-demand. 
Briefly saying, the main difference is that backups take care of your data, while data recovery cares about your environment. 
Where does Disaster Recovery Score?
There are a lot of factors where Disaster Recovery saves your system, applications, data, etc. Some situations can be unpredictable, so let's take a look on cases which made DR valuable and irreplaceable precautionary measure.
01.
When your hardware fails
Nothing lasts forever. Even the most powerful machines get out of order. So you should prepare yourself that someday one or another hardware will break. Disaster Recovery Backup prevents any critical situations in such cases, and though your infrastructure fails, your work keep going.
02.
To err is human
We all make mistakes. Even the most skillful expert can accidentally delete data or enter the wrong data. You can try to double check everything, but having a Disaster Recovery Backups is better.
Gitlab recently experienced a big failure in their work: data was accidently deleted from a GitLab database. 300GB of live production data was gone and backups fail to restore the data. The incident was really frustrating for numerous GitLab users around the world; even implementing their backup techniques, neither of them helped to recover the system. Needless to say, backups must be executed as often as possible in order not to have a fatal data loss.
03.
Freaks of nature
Imagine there is a severe tornado or an earthquake in your region and it hits hard all the buildings along with electricity, etc. We never know when this can happen but you can never be too careful.
04.
Demanding customers
Your customers are the most valuable asset your business has. If you are not there when they need you, there is nothing easier than to switch to your competitor. So being always in the line is the only option here.
Looking back…
The question whether to have Disaster Recovery Backups or not is not relevant here. You certainly need them, if you want to secure your IT environment. Your business just like any other can be affected by IT disaster and the best thing you can do is to be always well-prepared to it. DR is essential in terms of long-term business technology health and feasibility. And do not forget, that having a DR is as necessary, as periodic checking of its proper work and reliability. That should not also be neglected.
Related posts