Online home design products visualizer
Client:  The Company is a big Hardware Store, one of the branches of which is online sales
Experience
20 years company
The client requested a solution to improve the online shopping experience for their customers.
The core aim of the project is to allow the customer enabling to visualize the interior design.
It's been developed a website which allowed users to apply different products (Tiles, Wallpapers, Paint) to surfaces within the certain pre-created room scenes.
The main technologies we used while developing were jQuery, Angular JS, C# and ASP.NET.
The following functionality has been implemented:
Find a product in the catalog and apply to a surface within a room
Search feature
The filter feature
Intuitive controlling and fast response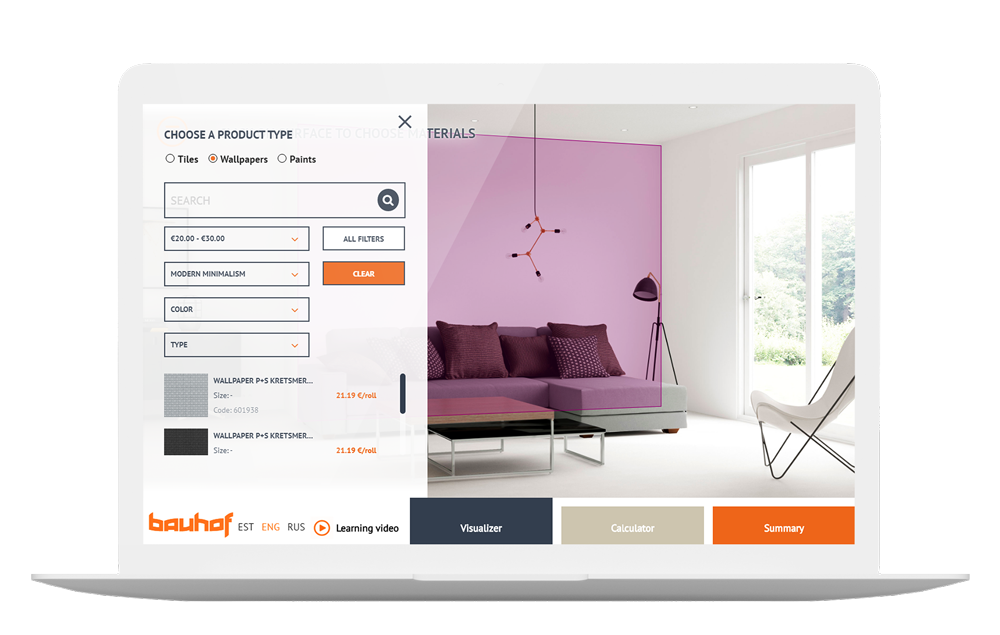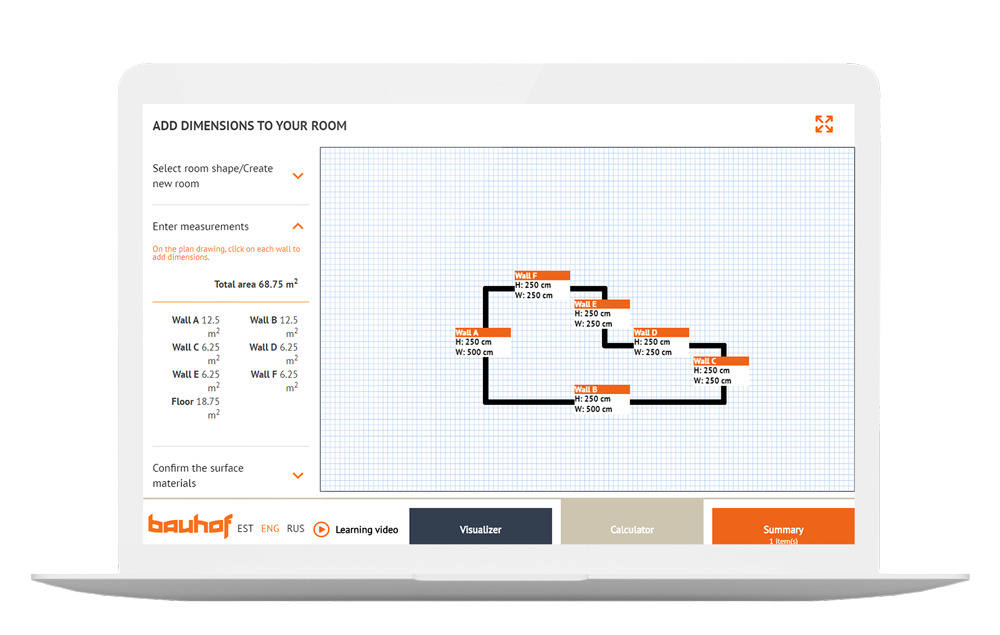 Save and share the design
A customer can add a room to his/her collection
A customer can share the room via popular social networks
A customer can calculate the total price of the chosen products and send the inquiry for purchasing
All the website's elements are developed regarding simplicity for users. Both a novice and an experienced user can enjoy working with the visualizer
The minimalistic design helps users to concentrate on their goals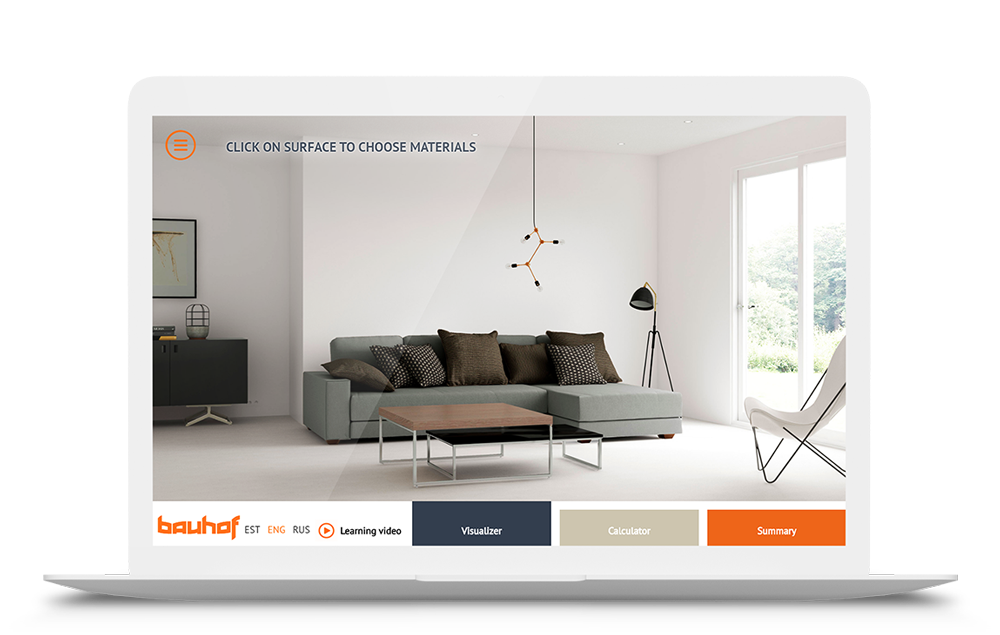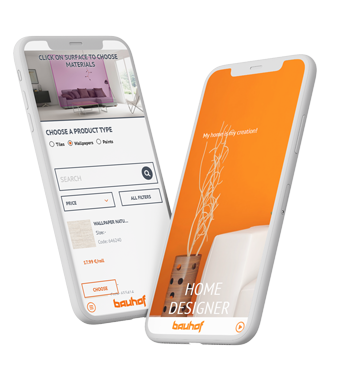 The mobile version completely satisfies users' demands providing the full-fledged set of the functionality from the desktop version.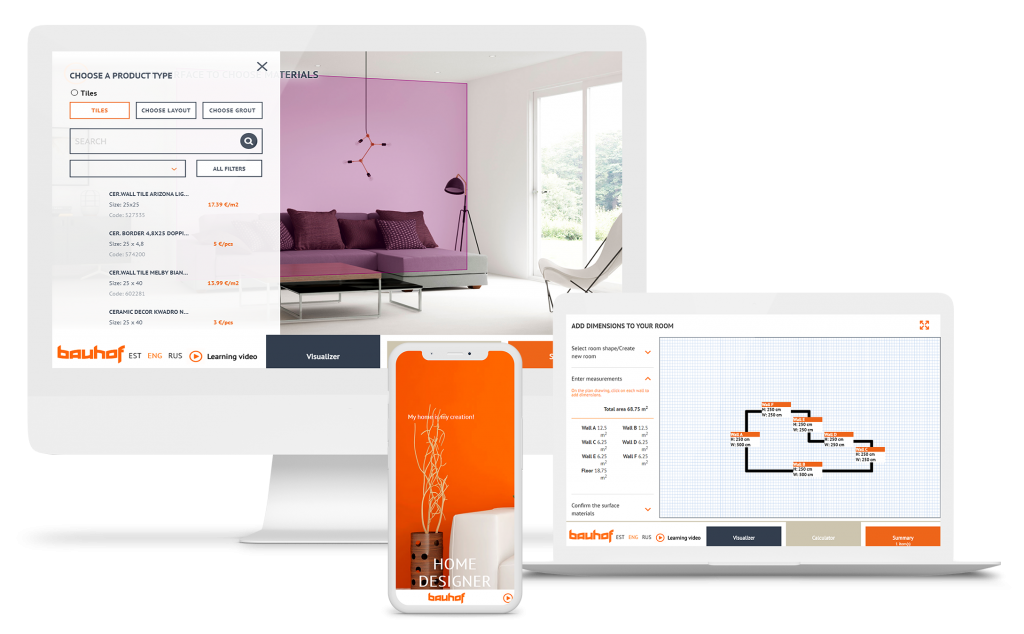 1
The interactive catalogue of products
The company got not just a catalog of products, but an interactive constructor that allows a user to design own apartment and buy the needed materials to decorate it.
2
Customers share the brand
The website functionality allows the customer both to show the result of their own design interior and to promote the company's brand on various platforms which are efficient marketing strategy.
3
Actual assortment
The company can manage the catalog of the products on the website, the changes can be spotted by all users, therefore, the range of product for customers is always actual and updated.